Counsellor Eckart's golden




rules of health



for a prudent lifestyle
The golden rules of health from Carl Ludwig Ernst Eckart (1830 - 1911)
Do not burn the candle at both ends: sleep before midnight is of more worth than after sunrise.

Rest your body and nerves. This does not happen when partaking of entertainment or on the dance floor, but rather in God's free, natural world. Keep the Sunday as a holy day, as it has been designated for our rest.

Pay attention to your daily bowel movement! It is better to eat too little than too much, and to leave the stomach time to digest. A lot of meat and strong spices make the blood heavy and hot; live on a simple and mixed diet and do not reject our natural beverage: fresh water.

Do not load up your stomach in the evening with foods which are hard to digest, and which cause restless sleep and troubled dreams. Leave yourself time to eat, so that your nutrition can be processed more efficiently.

Do not cover yourself with heavy, full bedclothes; your mattress should rather be too hard than too soft.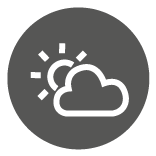 Do not dress according to fashion, but rather in tune with the weather. Keep your feet and lower body warm. In snowy, freezing weather, thin tights and shoes are a crime against your health.

Fresh air has never hurt anyone; therefore ventilate your rooms well and leave a window open at night. Breathe in deeply, but shut your mouth when walking in the street in windy, dusty conditions; breathing through your nose will suffice.


Get your children used to the frequent use of water. Cold water improves resilience. Keeping your mouth and teeth clean will help to prevent infections.

Always remember that our health is our most precious possession, and do not first start to live prudently when it is too late.